TAMPA, Fla. — Detroit agreed to a one-year, $4 million contract with left-hander Francisco Liriano, giving the Tigers added pitching depth.
Liriano, 34, was 6-7 with a 5.66 ERA last season. He made 18 starts for Toronto and 20 relief appearances with World Series champion Houston, which acquired him at the July 31 trade deadline. He is 102-99 in a 12-year big league career.
Tigers general manager Al Avila said it has not been decided whether Liriano will start or pitch in relief.
"He told us he would like to start but if we needed him to work out of the bullpen, he would do that also," Avila said. "We do have some question marks. It's good to know you have a versatile guy that's very experienced."
The deal came after the Tigers watched Liriano throw off a mound in Miami. It was announced Friday during Detroit's 3-1 loss to the New York Yankees, the Tigers' first exhibition of the year against a big league opponent.
Liriano pitched in Minnesota from 2006-12, a time when new Detroit manager Ron Gardenhire managed the Twins.
"He's a great kid," Gardenhire said. "Just fantastic. He'll fit in perfect here. He's a worker."
Liriano can earn $1 million in performance bonuses based on starts.
To clear a roster spot for Liriano, the Tigers designated left-handed pitcher Jairo Labourt for assignment.
Former Oakland Athletics pitcher Dave Stewart bids $115 million on share of Oakland Coliseum
Former Oakland Athletics pitcher Dave Stewart submitted a $115 million bid to buy the city of Oakland's share of the Coliseum with plans to develop the site, he told the San Francisco Chronicle.
With both the NBA's Warriors and NFL's Raiders leaving the site in recent years, the A's are the last pro team using the Coliseum. The team has undergone steps to build a new ballpark at Howard Terminal, about seven miles uptown.
The A's currently own the other half of the Coliseum.
In a Tweet on Saturday night, Stewart, who grew up in the area, said doing "right by our community" is the driving force behind the bid. He told the Chronicle he has ideas of developing the area and potentially building a new stadium there if plans for the Howard Terminal ballpark fall through.
Home has ALWAYS been where my heart is. Oakland is every bit of who and why I am… An opportunity to do right by our community, keep our community, to do BETTER by our community is the only driving force for me in this. #wishusluck #Godspeed https://t.co/zwy3ocDgsk

— Dave "Smoke" Stewart (@Dsmoke34) January 17, 2021
Stewart, 63, played parts of eight seasons in Oakland and helped the team win a World Series in 1989.
Tri-City ValleyCats suing Major League Baseball, Houston Astros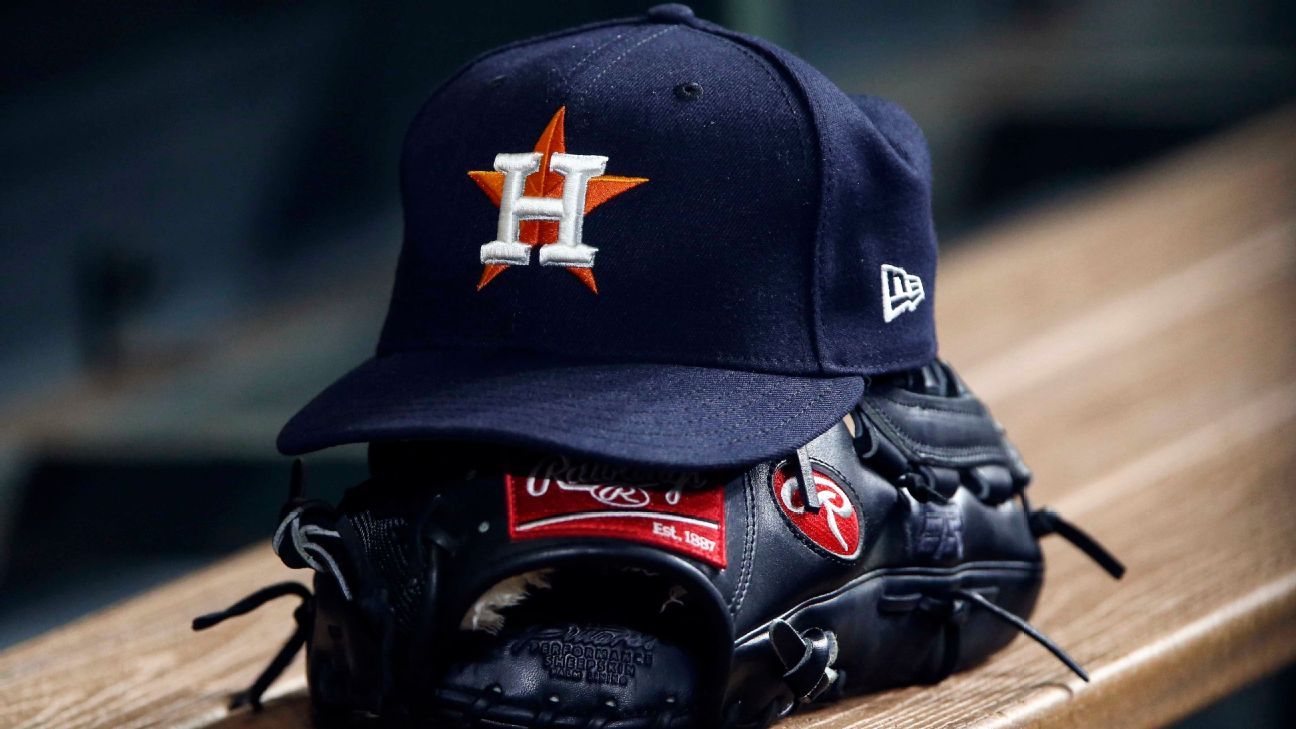 TROY, N.Y. — Left in the lurch by minor league contraction, the Tri-City ValleyCats have filed a lawsuit against Major League Baseball and the Houston Astros.
The suit, filed Thursday in New York State Supreme Court, seeks more than $15 million, ValleyCats chairman Doug Gladstone told the Albany Times-Union. The move comes in response to MLB's decision to drop 42 minor league affiliates.
The ValleyCats played in the now-defunct New York-Penn League, operating as a short-season affiliate of the Astros for 18 seasons.
Gladstone told the Times-Union the loss of the affiliation greatly affected the value of the franchise, which was moved from Pittsfield, Massachusetts, to Troy in 2002 by Gladstone's late father. It had previously been located in Little Falls, New York.
The ValleyCats won three New York-Penn League championships and drew more than 4,000 fans per game for 11 straight seasons, from 2008-18.
In their most recent season, Tri-City had the third-highest attendance in the 14-team league, averaging more than 3,869. The only two teams that were higher, Brooklyn and Hudson Valley, survived with moves to a new league.
The team is joining the independent Frontier League and will continue to play its home games at Joseph L. Bruno Stadium.
LHP Martin Perez returns to Boston Red Sox on one-year deal, source says
Veteran left-hander Martin Perez has agreed to a one-year, guaranteed $5 million contract to return to the Boston Red Sox, a source confirmed to ESPN's Jeff Passan.
Perez's agreement, which was first reported by the Athletic, includes a club option for a second year for 2022.
The 29-year-old spent last season with the Red Sox, going 3-5 with a 4.50 ERA, after going 10-7 with a 5.12 ERA during the 2019 season with the Twins. He had spent the previous seven seasons with the Texas Rangers, posting double-digit wins three separate times.