New York Yankees general manager Brian Cashman thinks his team can compete for another division title this season, but until that potentially happens, he only sees them one way.
"We're 'The Little Engine That Could,'" he said Wednesday as a guest on ESPN New York's "The Michael Kay Show."
The statement was accompanied on air by laughter.
Cashman compared his team to the persistent train engine of children's book lore after being asked how he viewed the Yankees in relation to their American League East rival, the Red Sox. Boston — which won the division last season, forcing the Yankees to settle for a wild-card playoff berth — signed free-agent power hitter J.D. Martinez earlier this week, a move that followed New York's own offseason trade for slugger Giancarlo Stanton.
The big-money additions of Martinez and Stanton have been viewed as a sign the rivalry between the old AL East powers has intensified.
"I look at them as the defending American League East champions. We have to find a way to close the gap on them," Cashman said of the Red Sox. "They just added another piece to improve on what they already had. So we already know who they are and what they are. And our job is to find a way to figure out to somehow get past them, and at the same time keep Toronto and Baltimore and Tampa behind us."
The comments echoed others Cashman made earlier in the day to reporters at the Yankees' spring training batting practice in Tampa, Florida.
"Until someone takes that away from them," Cashman said to reporters of the Red Sox's division title, "you've got to pay that homage."
Cashman wasn't the only one chatting about the teams' rivalry at spring training on Wednesday. Red Sox pitcher David Price chimed in about it following a series of questions about the Yankees during a media availability in Fort Myers, Florida. He was specifically asked about whether Martinez's addition could be viewed as a counterpunch to New York's trade for Stanton.
After downplaying any suggestions that the rivalry was ramping up again, and even after claiming that the Red Sox don't perceive the Yankees much differently than any of the other teams in the AL East, Price, at last, gave in.
"Sure, yeah," Price said with a smile. "You guys want it. Let's do it. We hate the Yankees. We hate the Yankees. Hate 'em!"
ESPN's Scott Lauber contributed to this report.
Bringing back DJ LeMahieu was top item on New York Yankees' to-do list — who should they add next?
The New York Yankees finally crossed off the top item on their to-do list, agreeing with second baseman DJ LeMahieu on a six-year, $90 million contract. The deal keeps the 2020 batting title winner in the Bronx through 2026, his age-32 though age-37 seasons.
Here are some thoughts on the signing and what might be next for the Yankees:
LeMahieu is kind of both overrated and underrated. Much of the discussion during the offseason has been how the Yankees have to sign LeMahieu, like he's one of the greatest Yankees of all time. I never bought into that as the Yankees had options in play, as they could have slid Gleyber Torres to second base and signed one of the shortstops on the free-agent market (Marcus Semien, Andrelton Simmons, Didi Gregorius). Even if that would have been one-year fix, all the other other shortstops that hit free agency next season (Francisco Lindor, Trevor Story, Carlos Correa, Corey Seager, Javier Baez) mean there are other ways they could have found the long-term solution.
Teen Cuban infielder Yiddi Cappe among Miami Marlins' international signings
MIAMI — An 18-year-old infielder from Cuba is among 11 players from four countries to sign with the Miami Marlins during Major League Baseball's international signing period.
Yiddi Cappe is widely regarded as one of baseball's top 10 international prospects. He's 6-foot-3 and 175 pounds and has played shortstop in national competition in Cuba since he was 16.
The Marlins also signed players from the Dominican Republic, Venezuela and Mexico.
Ranking every MLB free agent for the 2020 offseason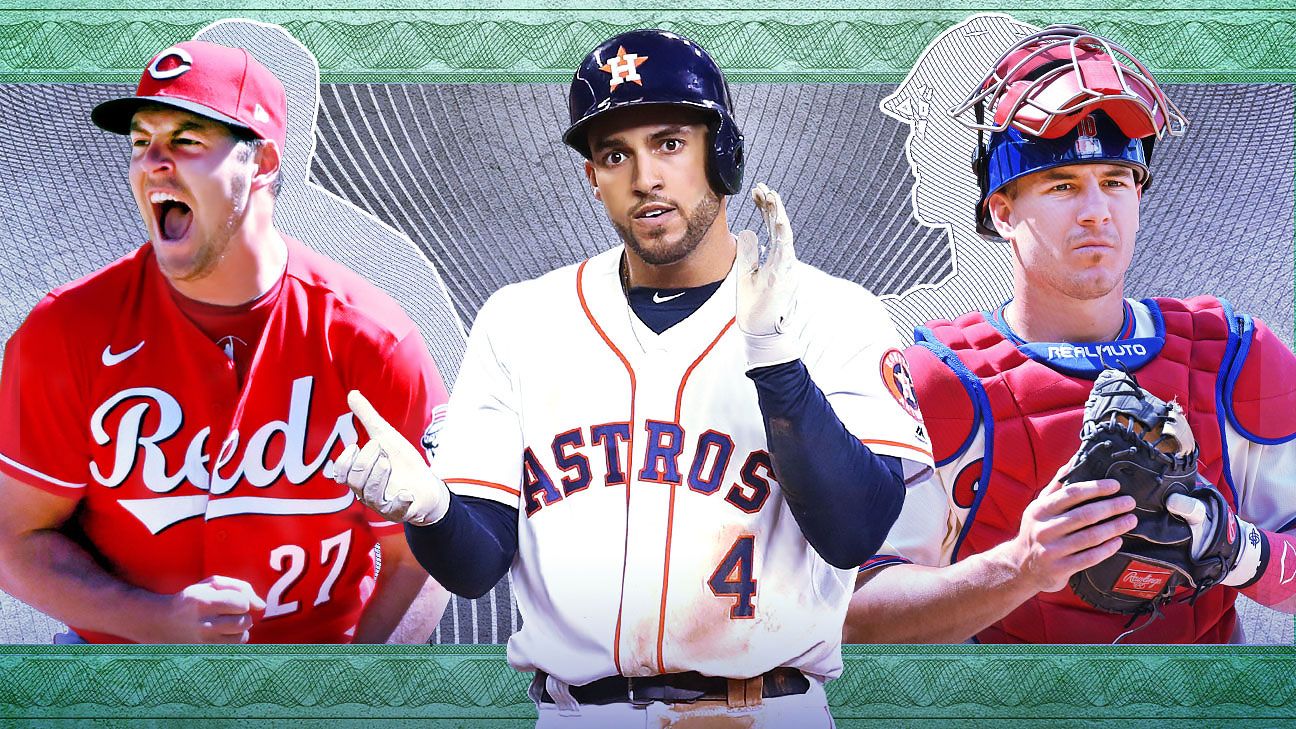 With MLB free agency open for business, we're ranking all the players on the open market. These free agents are ranked based on the guaranteed money I expect each player will be offered. I say offered rather than each player's projected contract only because of Trevor Bauer, who I'm betting will get offered more than $50 million, perhaps well more than $50 million guaranteed, but I'm thinking he will opt for a one-year deal. I'm sure some other players will make decisions of this sort, but those will be more random and market-driven (hence harder to project now) and much lower-stakes decisions, such as choosing a one-year, $8 million offer instead of two years, $13 million.
As you'll notice in reading the comments on each player, this market is almost impossible to predict, even more so than most years, and the recent contract options declined by clubs have served to set the market in a way, though I expect it to improve after the holidays. The top of the market (i.e., unique players without substitutions of comparable quality) should be something like what we've come to expect. The bigger-money deals should all happen later in the offseason, so it might be months before we see anything constituting market-setting deals rather than settling primarily for cheap one-year deals. There are also some new additions from the non-tenders in early December, adding to the free-agent pool and bringing our list past 100 players.