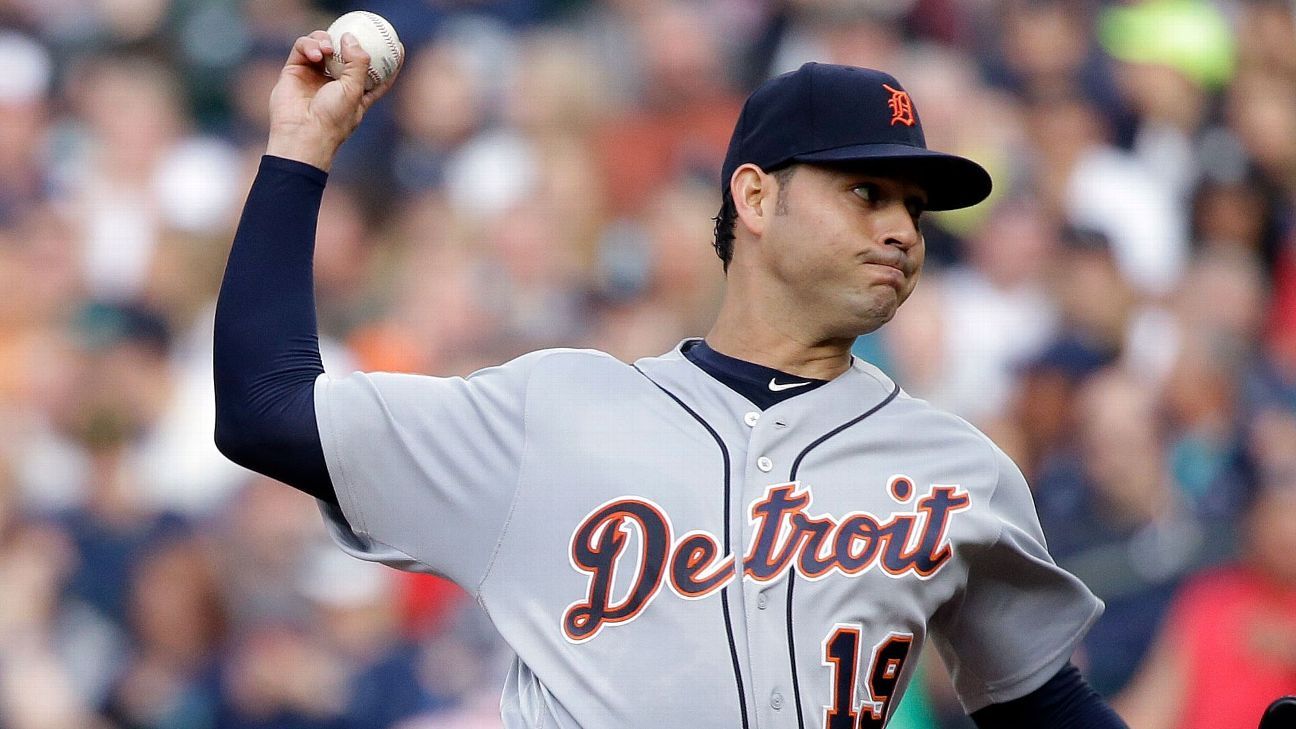 FORT MYERS, Fla. — The Minnesota Twins have finalized their low-risk contract with right-hander Anibal Sanchez, securing another experienced candidate for their rotation.
Sanchez signed the one-year, non-guaranteed deal on Tuesday before throwing his first bullpen session with the team. Sanchez agreed to terms last week for $2.5 million this season if he makes the major league roster out of spring training, with additional incentives available.
After leading the American League with a 2.57 ERA for Detroit in 2013, Sanchez struggled through the next three seasons for the Tigers while dealing with injuries and being demoted to stints in the bullpen. Sanchez, 33, had a career-worst 6.41 ERA in 2017.
Right-handed reliever Mychal Givens, Colorado Rockies agree to 1-year, $4.05M contract
DENVER — Right-handed reliever Mychal Givens and the Colorado Rockies agreed Thursday to a $4.05 million, one-year contract.
Colorado acquired Givens in a deal with Baltimore on Aug. 30. He allowed at least a run in five of 10 appearances for the Rockies.
Givens appeared in 12 games for the Orioles before the trade and allowed two runs over 13 innings. Combined, he was 1-1 with a 3.61 ERA with Colorado and Baltimore.
He turns 31 on May 13.
Givens was selected by the Orioles in the second round of the 2009 amateur draft. He is 21-17 with a 3.41 ERA and 21 saves over 345⅓ innings during his career. Givens was due to make $3,225,000 in 2020 and his prorated salary wound up at $1,194,444.
Six Rockies remain eligible to exchange proposed arbitration salaries on Friday: right-handers Carlos Estevez, Jon Gray and Robert Stephenson, left-hander Kyle Freeland, second baseman Ryan McMahon and outfielder Raimel Tapia.
Reliever Archie Bradley reaches one-year deal with Philadelphia Phillies, sources say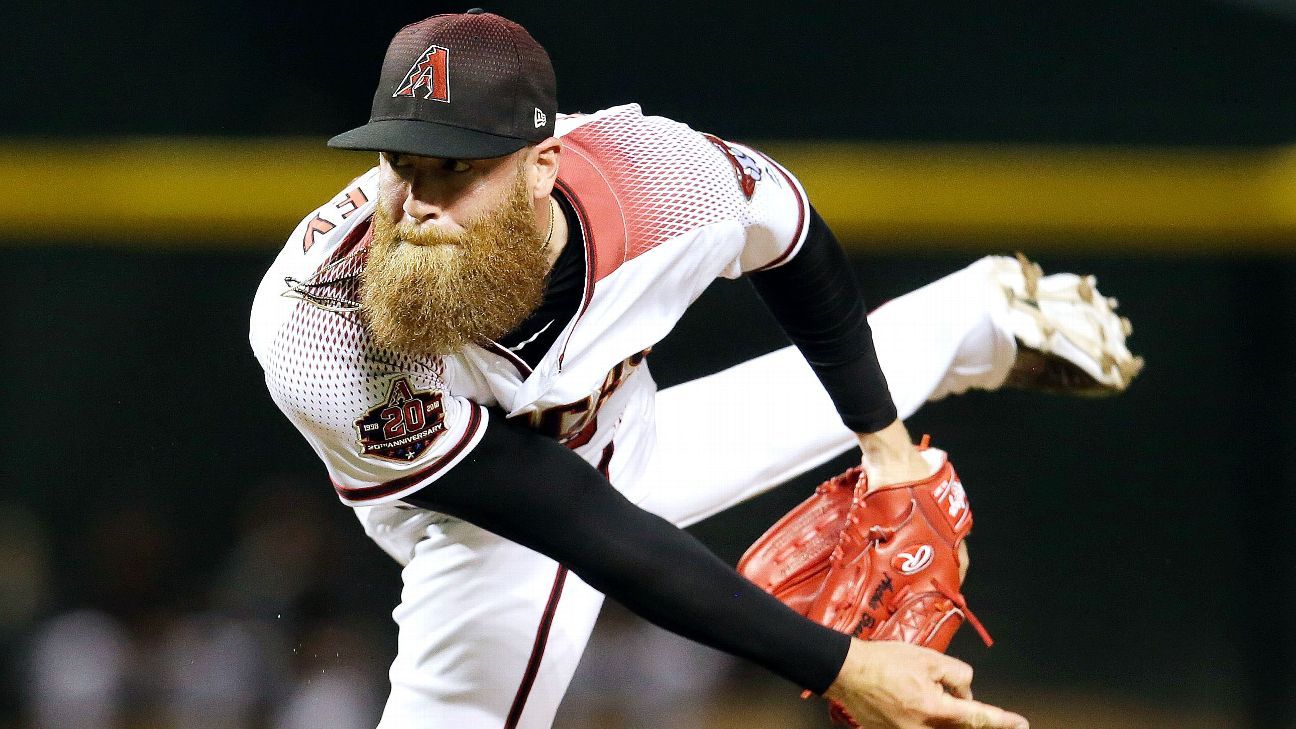 Relief pitcher Archie Bradley has reached a one-year, $6 million deal with the Philadelphia Phillies, sources confirmed to ESPN on Thursday.
Bradley was not re-signed by the Cincinnati Reds after he was acquired in a midseason trade with the Arizona Diamondbacks. The right-hander pitched well in his six regular-season appearances with Cincinnati, giving up just one run over 7⅔ innings. He allowed the deciding run in Game 1 of the team's National League wild-card series against the Braves, which Atlanta won 1-0 in 13 innings.
Overall, he was 2-0 with a 2.95 ERA with 18 strikeouts in 16 appearances between the two teams. He entered the majors as a starter with the Diamondbacks, starting 26 games in 2016, before moving to the bullpen the following seasons. He has 28 career saves and a 3.91 ERA in 255 appearances since entering the majors in 2015.
The agreement between the Phillies and Bradley was first reported by Sportsnet.
Oakland Athletics acquire reliever Nik Turley from Pittsburgh Pirates for cash
OAKLAND, Calif. — Left-hander Nik Turley was traded to the Athletics on Thursday from the Pittsburgh Pirates for $60,000, giving Oakland a reliable reliever for late in games after losing closer Liam Hendriks in free agency.
Turley went 0-3 with a 4.98 ERA and one save over 25 relief outings — the most by any big league rookie — spanning 21 2/3 innings for the Pirates in the coronavirus-shortened 2020 season.
The 31-year-old Turley made his major league debut with the Minnesota Twins in 2017 then didn't pitch the next two years after working back from Tommy John surgery.
Oakland won the American League West at 36-24 for its third straight playoff berth then beat the Chicago White Sox in the wild-card round before losing in a four-game AL Division Series to rival Houston last fall.