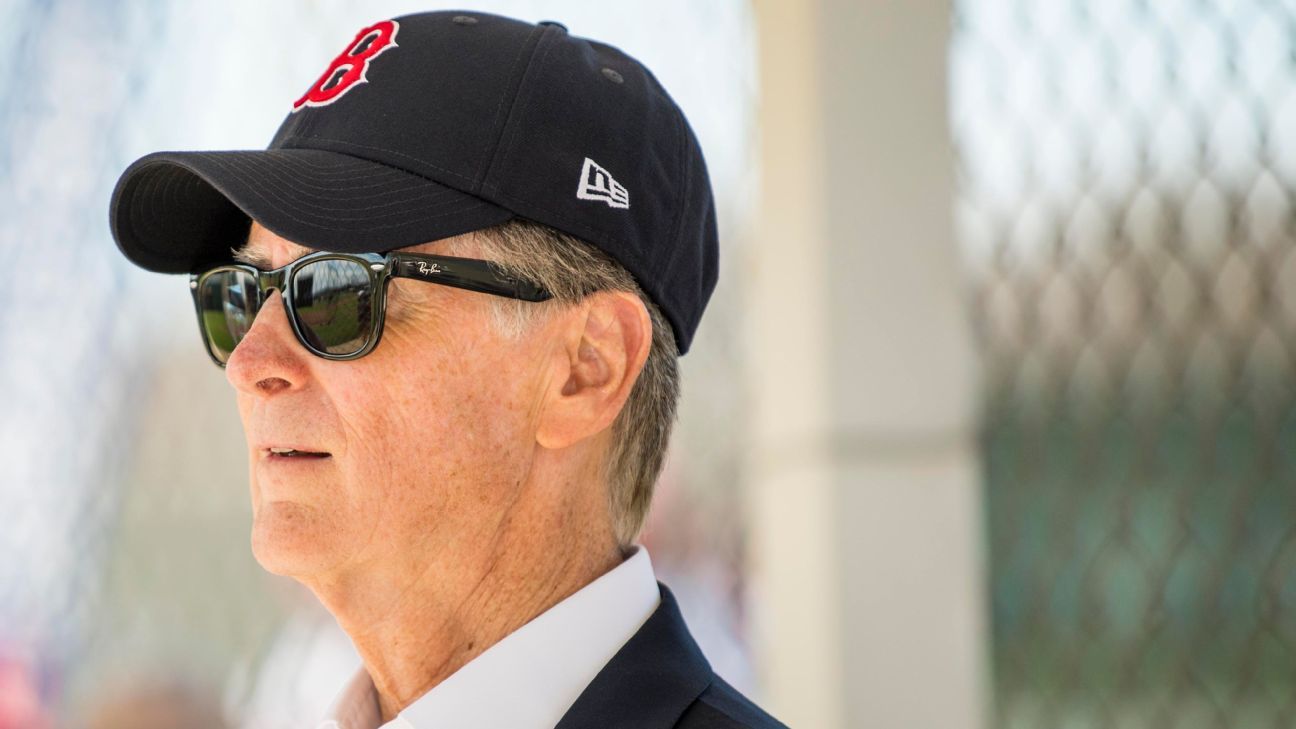 FORT MYERS, Fla. — As the Boston Red Sox stepped out into the sun Monday for their first full-squad workout of spring training, owner John Henry maintained that he's more concerned about W's and L's than the team's Q rating.
"We really don't need to be popular," Henry said. "We need to win."
But despite winning 93 games and the American League East title for a second straight season in 2017, questions were raised about the Red Sox's likability. Although attendance at Fenway Park remained almost unchanged, regional television ratings were down 15 percent on New England Sports Network, according to Nielsen Media data, while sports-talk airwaves were filled with the grievances of dissatisfied fans.
It wasn't just the paying customers, either. Last week, star right fielder Mookie Betts and shortstop Xander Bogaerts arrived in camp and admitted the team didn't have much fun last season. Betts alluded to clubhouse "tension," particularly during losing streaks, and Bogaerts referred to "head-butts" and "disagreements."
After the Red Sox were ousted in the ALDS for the second year in a row, ownership fired manager John Farrell and let go all but one member of his coaching staff (bullpen coach Dana LeVangie, whose contributions to the organization predated Farrell, was retained and promoted to pitching coach under new manager Alex Cora).
Other than that, though, the roster went nearly untouched, with the Red Sox re-signing first baseman Mitch Moreland and utility infielder Eduardo Nunez and not yet adding a player who wasn't part of last year's group. But both Henry and chairman Tom Werner insisted that, with Cora and his coaches setting a different tone, the Sox are talented enough to hold off the power-packed New York Yankees in the AL East.
"I think we have the right team," Henry said. "People don't like us apparently saying we won the division the last two years, but we had the best offense in the American League the year before last. We had significant pitching that was injured last year. I think we are very strong and people are highly underrating this team. If we have the right approach, I think we'll be very successful."
In particular, Henry highlighted what he believed was a passive approach at the plate under former hitting coach Chili Davis as the primary culprit for a 93-run drop-off in scoring from 2016 to 2017. But the Red Sox also never directly replaced retired slugger David Ortiz and witnessed injury- or performance-related drop-offs from several core players, including Betts, Bogaerts, Hanley Ramirez, Dustin Pedroia and Jackie Bradley Jr.
For months, the Sox have been viewed within the industry as the favorite to sign free-agent slugger J.D. Martinez. They made him a five-year offer reportedly worth about $100 million, but with spring training underway, Martinez is among more than 100 free agents who continue to hold out.
Henry dismissed any suggestions of collusion between the teams as "ridiculous." He believes this winter's inactivity was driven by several market forces and warned against expecting an annual "feeding frenzy" for free agents. Henry and Werner also suggested the Red Sox could wind up with the highest payroll in baseball this year, especially if they eventually land Martinez, as most insiders still expect they will.
"I really don't want to talk about free agents — J.D. Martinez or anyone else," Henry said. "We are very happy with our roster. I think we do have the highest payroll in baseball, and again, we're defending American League East champions. I think we've done what we needed to do to improve this team."
If anything, Werner said Ortiz's absence likely contributed to the diminished TV ratings or other anecdotal signs that the Red Sox's popularity might be waning. But Werner doesn't expect the Ortiz hangover to drag into this year, too, especially if the Red Sox win the division again.
"Losing David Ortiz is losing someone who is charismatic and a great leader," Werner said. "I know there have been some comments that I respect that we didn't have the most popular team, but when I look at (Andrew) Benintendi and Mookie Betts and Rafael Devers and Bogaerts and Bradley, I see energized, young, exciting players.
"I don't quite see it the way some of the fans see it. I respect their point of view, but I think we've got a fun team. And if it's healthy, I think we're going to be — we'll bring the fans back."
New York Yankees acquire LHP Andrew Heaney from Los Angeles Angels for minor leaguers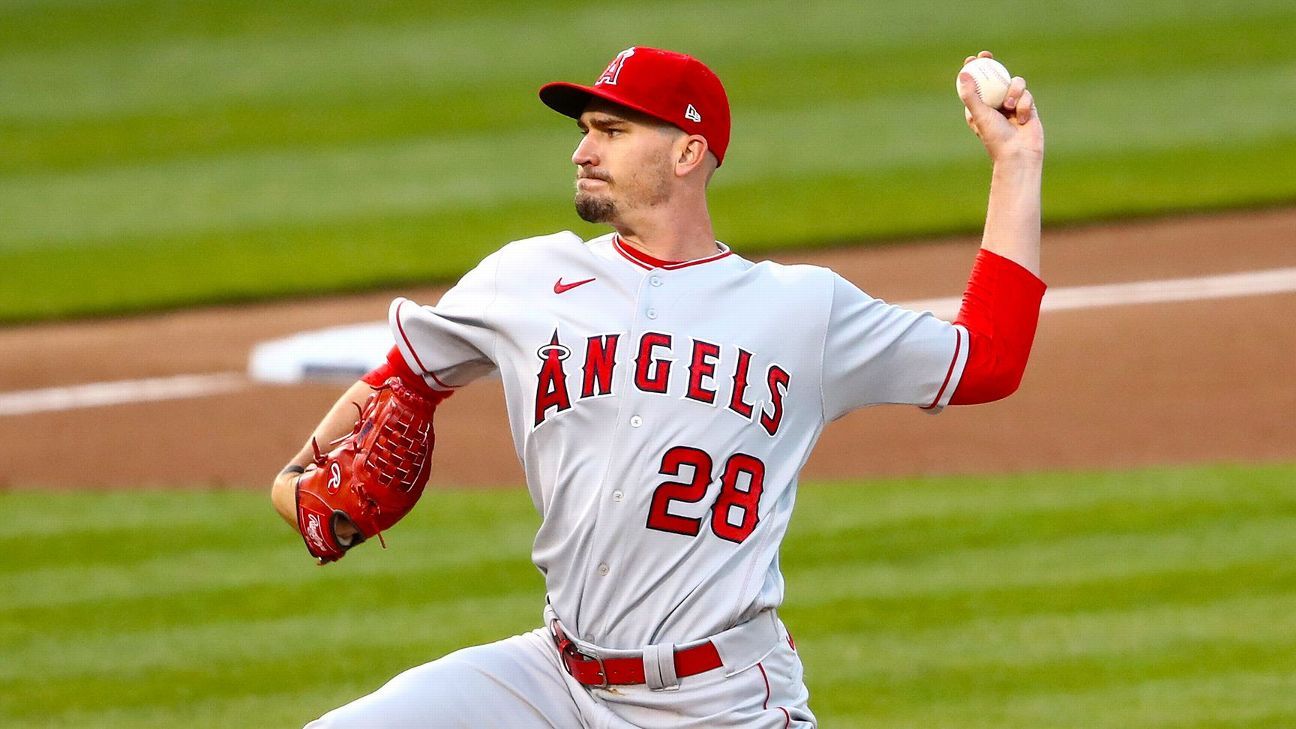 The New York Yankees acquired left-handed pitcher Andrew Heaney and cash considerations from the Los Angeles Angels on Friday in exchange for minor league right-handers Janson Junk and Elvis Peguero.
Heaney is 6-7 with a 5.27 ERA this season.
The moves comes after the Yankees previously added left-handed power bats Joey Gallo and Anthony Rizzo.
Braves further bolster outfield, acquire slugger Jorge Soler from Royals
The Atlanta Braves have bolstered their lineup by acquiring slugger Jorge Soler from Kansas City in exchange for right-hander Kasey Kalich, the team announced Friday.
The deal comes hours after the Braves added fellow outfielder Adam Duvall in a trade with the Miami Marlins for catcher Alex Jackson.
Soler, 29, is batting .201 with seven home runs and 18 RBIs. He has failed in the past two seasons to match his breakout 2019 season, when he played all 162 games and hit a Royals club-record 48 homers, but will still provide a strong right-handed power bat to the Braves' lineup.
The Braves needed to revamp their outfield as they attempt to remain in the hunt for a fourth consecutive NL East title. Atlanta suffered a severe blow to its playoff hopes when it lost Ronald Acuna Jr. to a season-ending knee injury on July 10.
In a separate trade, Atlanta also acquired pitcher Richard Rodriguez from the Pittsburgh Pirates for two minor leaguers.
St. Louis Cardinals acquire left-handers Jon Lester, J.A. Happ prior to deadline
ST. LOUIS — The St. Louis Cardinals acquired left-handers Jon Lester from the Washington Nationals and J.A. Happ and cash from the Minnesota Twins on Friday, in deals finalized in the last hour before the trade deadline.
In exchange, the Cardinals sent right-handed pitcher John Gant and a minor-leaguer to the Twins and outfielder Lane Thomas to the Nationals.
The 38-year-old Happ is in his 15th major league season, his first with the Twins after signing for $8 million this year.
Happ started strong, coming within five outs of a no-hitter on April 23 against Pittsburgh, but over his last 14 starts he has an 8.74 ERA with 109 hits and 19 homers allowed in 70 innings. For his career, Happ has a career record of 128-98 with a 4.13 ERA. The Cardinals will be his eighth major league team. He followed José Berríos out of Minnesota's rotation, after the Twins traded the right-hander to Toronto earlier on Friday.
The 28-year-old Gant is 4-6 with a 3.42 ERA in 25 appearances this season for the Cardinals, including 14 starts. Since moving to the bullpen on June 28, he has a 1.54 ERA in 11 2/3 innings with a .167 opponent batting average. He started his major league career with Atlanta in 2016.
The Cardinals also sent minor league left-handed pitcher Evan Sisk to he Twins in the deal. Sisk had a 3.31 ERA with 20 walks and 46 strikeouts in 32 2/3 innings over 26 relief appearances between Class A Peoria and Double-A Springfield.
The Twins were in St. Louis on Friday to start a three-game series.
The Associated Press contributed to this report.