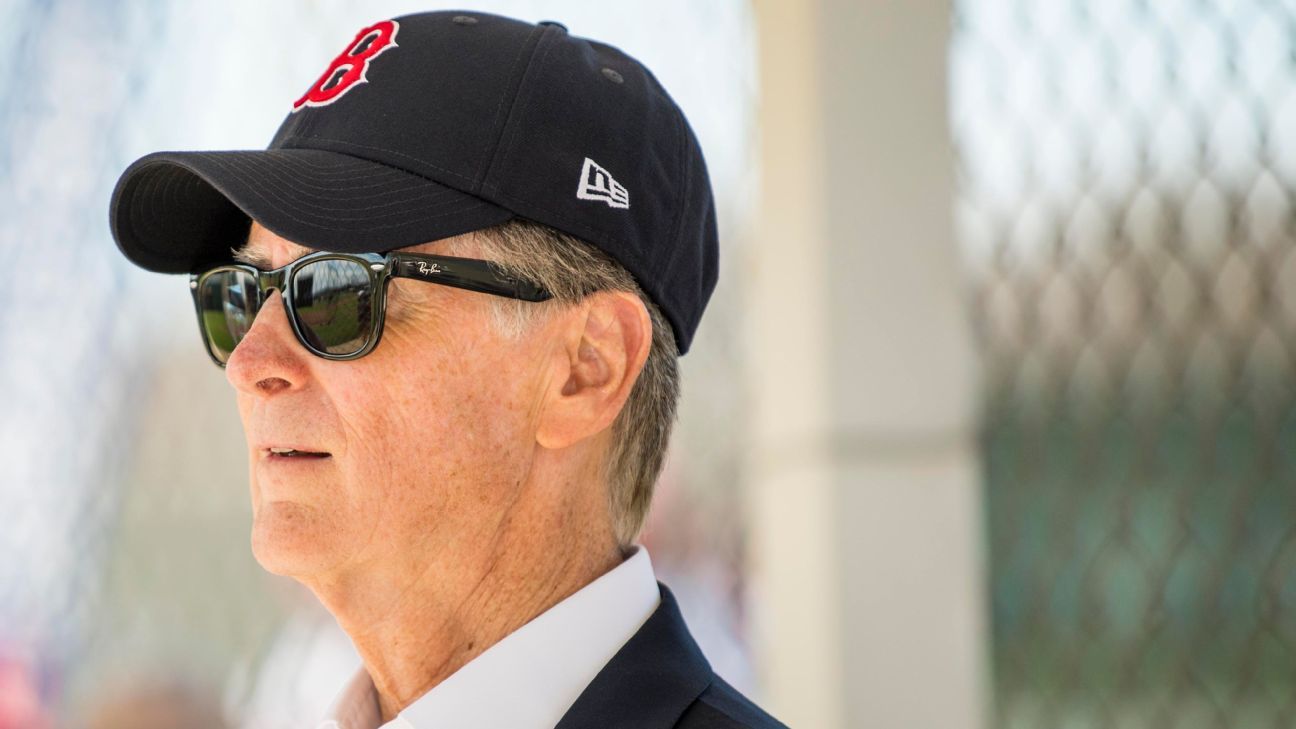 FORT MYERS, Fla. — As the Boston Red Sox stepped out into the sun Monday for their first full-squad workout of spring training, owner John Henry maintained that he's more concerned about W's and L's than the team's Q rating.
"We really don't need to be popular," Henry said. "We need to win."
But despite winning 93 games and the American League East title for a second straight season in 2017, questions were raised about the Red Sox's likability. Although attendance at Fenway Park remained almost unchanged, regional television ratings were down 15 percent on New England Sports Network, according to Nielsen Media data, while sports-talk airwaves were filled with the grievances of dissatisfied fans.
It wasn't just the paying customers, either. Last week, star right fielder Mookie Betts and shortstop Xander Bogaerts arrived in camp and admitted the team didn't have much fun last season. Betts alluded to clubhouse "tension," particularly during losing streaks, and Bogaerts referred to "head-butts" and "disagreements."
After the Red Sox were ousted in the ALDS for the second year in a row, ownership fired manager John Farrell and let go all but one member of his coaching staff (bullpen coach Dana LeVangie, whose contributions to the organization predated Farrell, was retained and promoted to pitching coach under new manager Alex Cora).
Other than that, though, the roster went nearly untouched, with the Red Sox re-signing first baseman Mitch Moreland and utility infielder Eduardo Nunez and not yet adding a player who wasn't part of last year's group. But both Henry and chairman Tom Werner insisted that, with Cora and his coaches setting a different tone, the Sox are talented enough to hold off the power-packed New York Yankees in the AL East.
"I think we have the right team," Henry said. "People don't like us apparently saying we won the division the last two years, but we had the best offense in the American League the year before last. We had significant pitching that was injured last year. I think we are very strong and people are highly underrating this team. If we have the right approach, I think we'll be very successful."
In particular, Henry highlighted what he believed was a passive approach at the plate under former hitting coach Chili Davis as the primary culprit for a 93-run drop-off in scoring from 2016 to 2017. But the Red Sox also never directly replaced retired slugger David Ortiz and witnessed injury- or performance-related drop-offs from several core players, including Betts, Bogaerts, Hanley Ramirez, Dustin Pedroia and Jackie Bradley Jr.
For months, the Sox have been viewed within the industry as the favorite to sign free-agent slugger J.D. Martinez. They made him a five-year offer reportedly worth about $100 million, but with spring training underway, Martinez is among more than 100 free agents who continue to hold out.
Henry dismissed any suggestions of collusion between the teams as "ridiculous." He believes this winter's inactivity was driven by several market forces and warned against expecting an annual "feeding frenzy" for free agents. Henry and Werner also suggested the Red Sox could wind up with the highest payroll in baseball this year, especially if they eventually land Martinez, as most insiders still expect they will.
"I really don't want to talk about free agents — J.D. Martinez or anyone else," Henry said. "We are very happy with our roster. I think we do have the highest payroll in baseball, and again, we're defending American League East champions. I think we've done what we needed to do to improve this team."
If anything, Werner said Ortiz's absence likely contributed to the diminished TV ratings or other anecdotal signs that the Red Sox's popularity might be waning. But Werner doesn't expect the Ortiz hangover to drag into this year, too, especially if the Red Sox win the division again.
"Losing David Ortiz is losing someone who is charismatic and a great leader," Werner said. "I know there have been some comments that I respect that we didn't have the most popular team, but when I look at (Andrew) Benintendi and Mookie Betts and Rafael Devers and Bogaerts and Bradley, I see energized, young, exciting players.
"I don't quite see it the way some of the fans see it. I respect their point of view, but I think we've got a fun team. And if it's healthy, I think we're going to be — we'll bring the fans back."
Toronto Blue Jays finalizing trade for New York Mets' Steven Matz
The Toronto Blue Jays are finalizing a trade to acquire starter Steven Matz from the New York Mets for three prospects, sources familiar with the deal tell ESPN's Jeff Passan.
Matz, a 29-year-old left-hander, agreed to a $5.2 million, one-year deal with the Mets in December.
That deal came after he had the poorest of his six seasons, going 0-5 with a 9.68 ERA while earning $1,851,852 in prorated pay from a $5 million salary. He was dropped from the rotation after starting 0-4 with a 9.00 ERA in five starts, then made three relief appearances along with a spot start.
Matz is 31-41 with a 4.35 ERA over 107 career starts and five relief appearances.
Hank Aaron remembered at funeral by Bill Clinton, Bud Selig, others
ATLANTA — The Hammer made one last trip to the spot where he hit No. 715.
After a nearly three-hour funeral service Wednesday that featured two former presidents, a long-time baseball commissioner and a civil rights icon, the hearse carrying Hank Aaron's body detoured off the road bearing his name to swing through the former site of Atlanta-Fulton County Stadium.
That's where Aaron broke an iconic record on April 8, 1974, eclipsing the home run mark established by Babe Ruth.
The stadium was imploded in 1997 after the Braves moved across the street to Turner Field, replaced by a parking lot for the new ballpark. But the outer retaining wall of the old stadium remains, along with a modest display in the midst of the nondescript lot that marks the exact location where the record-breaking homer cleared the left-field fence.
A steady stream of baseball fans have been stopping by the site — comprising a small section of fence, a wall and a baseball-shaped sign that says "Hank Aaron Home Run 715" — since "Hammerin' Hank" died Friday at age 86. The fence is covered with flowers, notes and baseball memorabilia.
Fittingly, Aaron's funeral procession went by the display on the way to his burial at South-View Cemetery, the oldest Black burial ground in Atlanta and resting place for prominent civil rights leaders such as John Lewis and Julian Bond.
The police-escorted line of cars passed near the gold-domed Georgia state capitol, went under the tower that displayed the Olympic torch during the 1996 Atlanta Summer Games, and headed down Hank Aaron Drive.
At the bottom of a hill, the procession took a sharp right turn toward the site of the former stadium. Aaron's flower-covered hearse and all the vehicles that followed did a loop through the circular parking lot, which covers the footprint of the cookie-cutter stadium that became home of the Braves after they moved from Milwaukee in 1966.
It was a touching tribute that capped off several days of remembrances for one of baseball's great players. The Braves held a memorial ceremony Tuesday at their current home, suburban Truist Park.
The funeral service touched as much on Aaron's life beyond the field as it did his unparalleled baseball accomplishments, honoring his business acumen, charitable donations, and steadfast determination to provide educational opportunities for the underprivileged.
"His whole life was a home run,'" former President Bill Clinton said. "Now he has rounded the bases."
Clinton said the two became close friends after Aaron endorsed him during the 1992 presidential campaign, when he pulled out a narrow victory in Georgia. Clinton had been the last Democrat to win the state until Joe Biden edged Donald Trump in November.
"For the rest of his life, he never let me forget who was responsible for winning," Clinton quipped, drawing a few chuckles during the mostly somber ceremony. "Hank Aaron never bragged about anything — except carrying Georgia for me in 1992."
Bud Selig, who was commissioner of Major League Baseball for more than two decades and another close friend of Aaron's, said one of his fondest memories was being at Milwaukee's County Stadium as a fan for the pennant-clinching homer that sent the Braves to the 1957 World Series.
"The only ticket I could get was an obstructed-view seat in the bleachers behind a big, metal post," the 86-year-old Selig said. "The image of the great Aaron, deliriously happy, being hoisted on the shoulders of his teammates and carried off the field is indelibly imprinted in my memory."
Andrew Young, a top lieutenant of Martin Luther King Jr. during the civil right movement and a former Atlanta mayor, said Aaron helped transform his adopted hometown into one of America's most influential cities.
The Braves moved to the Deep South during an era of intense racial strife, Young pointed out, but having one of the game's greatest Black players helped ease some of the tensions.
Atlanta continued its explosive growth, eventually landing such major sporting events as the Olympics, multiple Super Bowls and World Series, as well as numerous college sports championships.
"Just his presence, before he hit a hit, changed this city," Young said. "We've never been the same."
Only about 50 people attended the funeral service because of COVID-19 restrictions. Other sent videotaped messages, including another former president, Jimmy Carter.
Remembering his tenure as governor of Georgia, the 96-year-old Carter joked that after the Atlanta Chamber of Commerce gave Aaron a new Cadillac, he followed up with "a $10 tag" to go on the vehicle. It said "HLA 715," a nod to the initials for Henry Louis Aaron.
The two became close friends and even took vacation trips to Colorado with their wives. In one pursuit, at least, Carter was the better athlete.
"Hank and I both learned how to ski together," Carter said. "He skied fairly well. I was a little bit better than that on skis."
A longtime Braves fan, Carter noted that he was at Atlanta-Fulton County Stadium the night Aaron hit his iconic home run.
On Wednesday, the Hammer went there for the final time.
Reports — New York Yankees agree with reliever Darren O'Day on 1-year, $2.5 million deal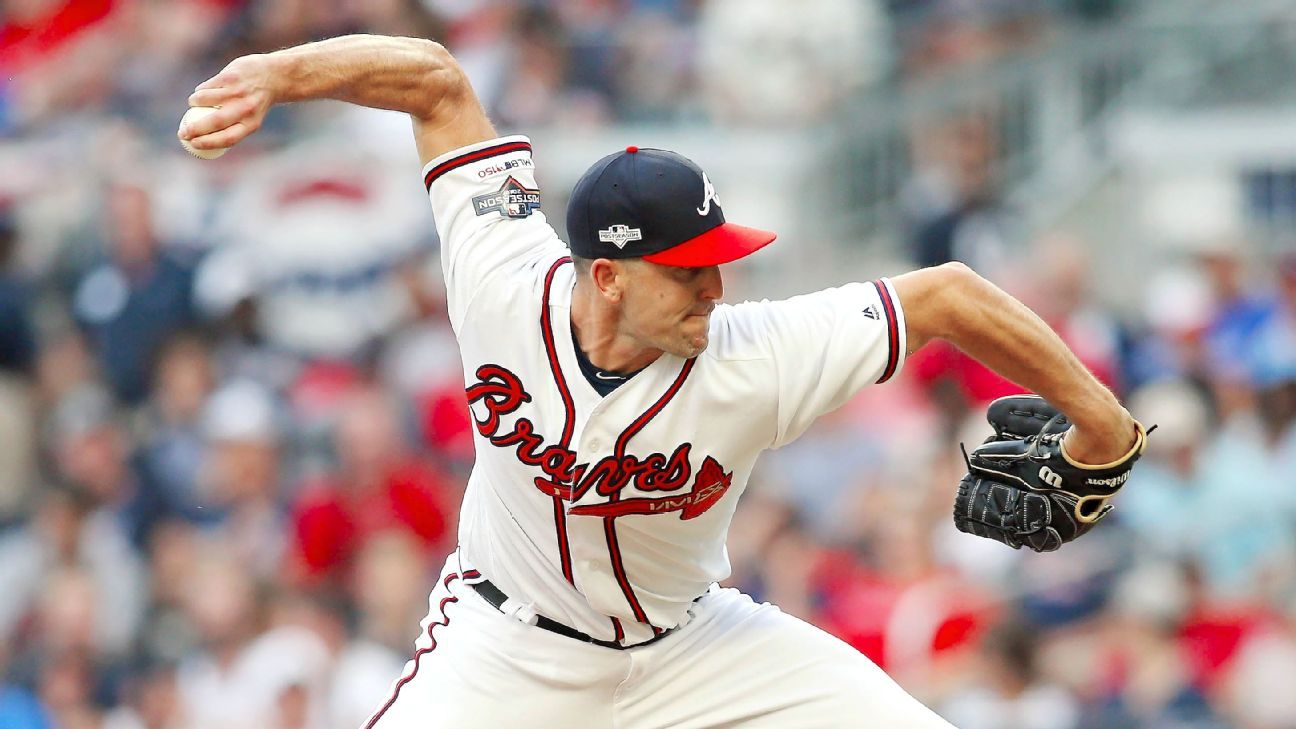 The New York Yankees quickly found a replacement for their bullpen, agreeing to a $2.5 million, one-year contract with submarining right-hander Darren O'Day, according to multiple reports.
The deal includes player and club options for 2022 and is subject to a successful physical, according to reports.
O'Day takes the spot vacated when the Yankees traded right-hander Adam Ottavino to Boston on Monday, a move that cut $7.15 million from New York's payroll. O'Day figures to join left-hander Zack Britton and right-hander Chad Green as the primary setup men for closer Aroldis Chapman.
O'Day, 38, was 4-0 with a 1.10 ERA in 16⅓ innings over 19 games last year with Atlanta, striking out 22 and walking five while allowing eight hits. While his fastball averaged just 86 mph, his low arm angle creates deception; right-handed hitters batted .143 (7-for-49) off him with one home run, by Boston's Xander Bogaerts, the leadoff batter of O'Day's final appearance of the season. Left-handed hitters were 1 for 10.
He became a free agent when Atlanta declined a $3.25 million option, triggering a $250,000 buyout.
O'Day is a 13-year major league veteran, going 40-19 with a 2.51 ERA and 600 strikeouts and 158 walks in 576⅔ innings for the Los Angeles Angels (2008), New York Mets (2009), Texas (2009-11), Baltimore (2012-18) and Braves (2019-20).
He was an All-Star in 2015, when he had a 1.52 ERA and six saves while striking out 82 in 65⅓ innings, but he missed the final two months of the 2018 season with a strained left hamstring and the first five months of 2019 with a strained right forearm sustained during spring training.
O'Day made $833,333 in prorated pay last year from a $2.25 million salary, down from a $31 million, four-year contract he signed with Baltimore ahead of the 2016 season. His wife, Elizabeth Prann, is a correspondent for HLN and CNN, formerly of Fox News.
The Associated Press contributed to this report.